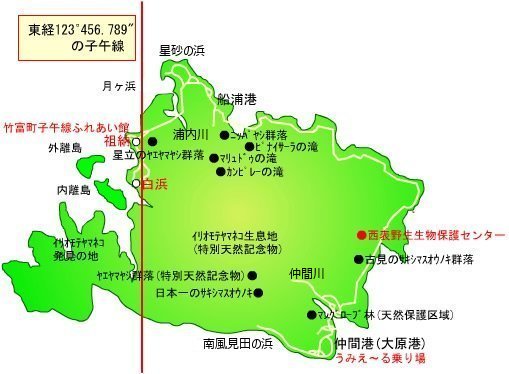 Most of the island is blanketed in subtropical rainforest designated as a national park. The island is often called the Galapagos of the East and is the only known habitat of the Iriomote wildcat, a nationally protected endangered species.
The island is broadly divided into two regions, east and west. The eastern part features Nakama River, mangrove forests, and Yubu Island—a small isle accessible by ox-pulled carts; the western part showcases Pinaisaara Waterfall and Urauchi River—Okinawa's tallest waterfall and longest river respectively—and the Maryudu and Kanbire waterfalls upriver.
Canoe up meandering rivers through timeless rainforests and scuba dive among a treasure trove of marine wildlife, such as manta rays and parrotfish. Aside from the island's bountiful nature, there's also Shichi, a festival designated in 1991 by the Japanese national government as a significant intangible folk culture asset. Buses and rent-a-car services are readily available to make travel around the island easy and affordable so you can enjoy the grandest nature and most unique culture Okinawa has to offer.